DEPUTY MANAGER OF OUT THERE FOREST SCHOOL AND KINDERGARTEN, co founder and manager of Stapleton Kindergarten
Ella is an experienced Early years practiser (Level 3 in Childcare and education) and outstanding Forest School Leader. She has worked with Out There since 2016 and supports Jenny in managing both Kindergartens and the Forest School. Due to the smallness of the setting she is both a manager and key person.
" I feel very strongly about children having the chance to experience learning outdoors. Forest School promotes learning through risk taking and imaginative play and allows for freedom of expression in a natural environment. The woodland setting has so much to offer children with regards to their holistic experience. Our outdoor preschool will allow children opportunities to engage in a magical learning adventure with our carefully chosen activities and flexible child led approaches'. "
Kim is a highly skilled and experienced Early Years teacher with a passion for outdoor learning and connecting children to nature. She has previously worked in schools in Hertfordshire and then in more recent years with Out There Forest School and Kindergarten in Brislington and Stapleton supporting the teams and providing cover. She joined the Stapleton team full time in March to make up the 4th key person and become the 'early years' lead.
"I am a mother of three incredible grown up humans and my journey as an educator began when my youngest was a toddler. I gained a first class honours degree and went to work as a Key Stage One teacher and then an Early Years Leader. As part of my Early Years Role, I became a Leading Teacher for Hertfordshire, working as an outreach practitioner, helping other settings to be reflective in their practise and develop their environments, both inside and outside.

I am passionate about providing children with environments where they can grow and learn, laugh and imagine, helping them to form positive and meaningful relationships and become reflective, confident humans.

Being outside in natural settings has always been important to me and my family and I am positive that being in the outdoor environment is key to being healthy and happy, both physically and mentally. Being outside makes us more connected to nature and helps us to develop an awareness of the impact we have as humans. This is of fundamental importance."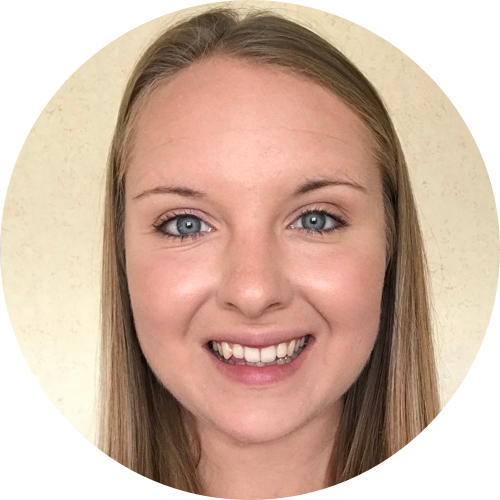 Georgia came to us as a student from the university of west of England in October 2017 where she gained a first class degree in Early Childhood studies. She was selected for a role in Stapleton based on her passion for outdoor learning and excellent knowledge of the early years foundation stage.
"I have recently achieved a Bachelor of Honours Degree in Early Childhood where my independent research focused on outdoor education and the role of the natural environment in young children's learning and development. I am very excited to explore this interest and passion further within my role at Out There Kindergarten. I am trained in safeguarding children and Level Three Paediatric First Aid. I believe that the ever changing natural environment provides invaluable and exciting opportunities for children to flourish throughout all areas of the Early Years Foundation Stage."
Early Years Educator, currently studying Level 3 in childcare.
Danni first started with us in May 2018 as a volunteer helper. She has most recently been working with us as a key person and trainee early years educator at the Brislington site. She is a fantastic addition to Out There, and we are confident she will love working in Stapleton as much as she enjoys Brislington.